Customize your own diamond painting
It's very simple!
If you have any questions, please contact our customer service,
we will solve the customization problem for you!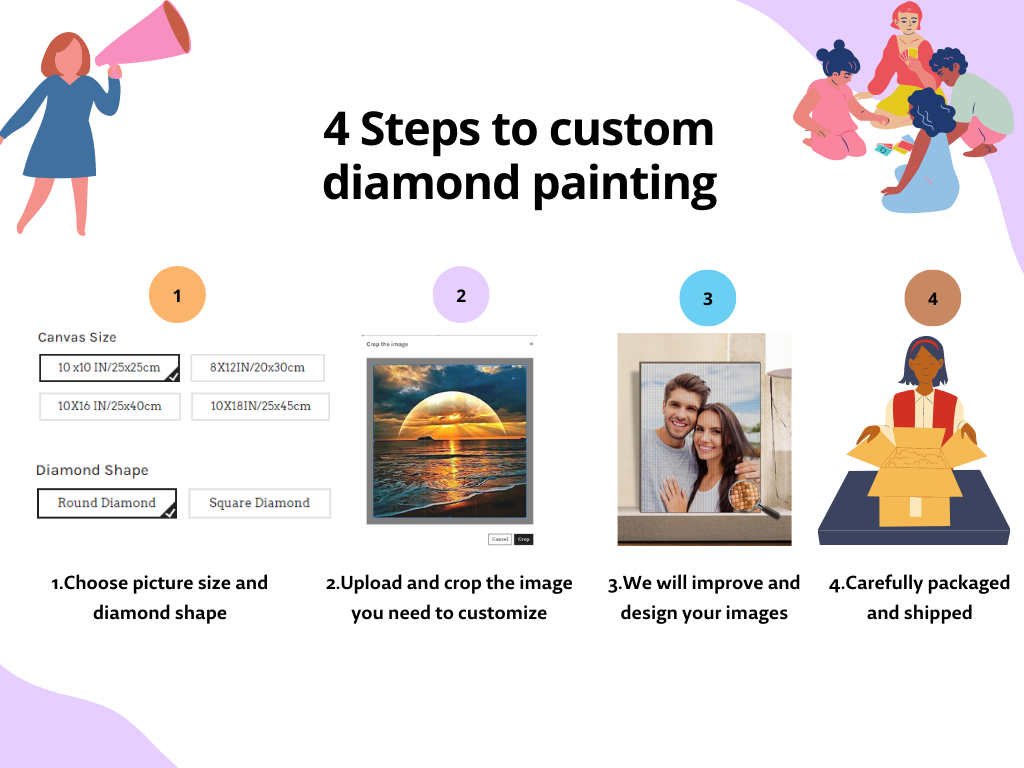 💖How to choose a drill type?
1. Round Diamond
(EASY IS FUN - Most Customers Buy, suitable for beginners)
2. Square Diamond
(MORE CHANLLAGE - Suitable for someone with experience, which more suitable for such as figure paintings requires more details, and the effect is better)
💎How to choose the most suitable size?
Reminder: The larger the size, the better the customization effect,
because there is a larger canvas to display the picture details.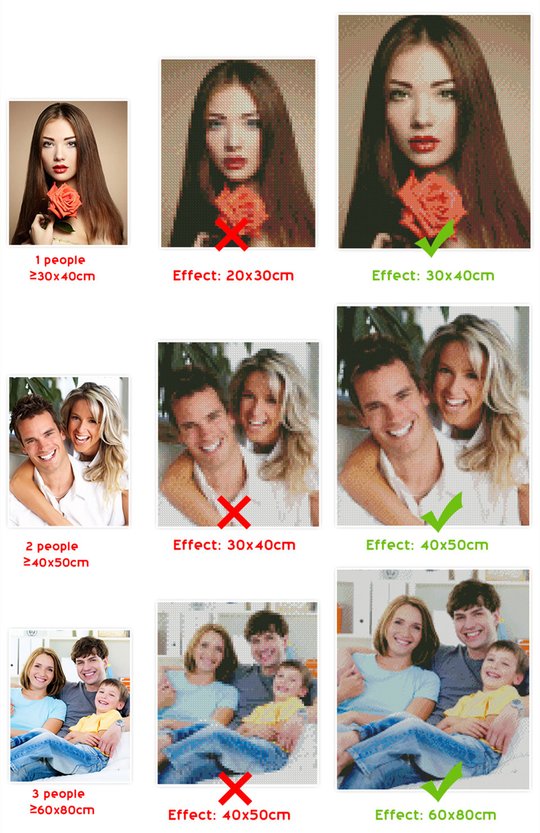 If your photo is square(Like These Type), then it is suitable for custom 30x30cm/40x40cm/50x50cm......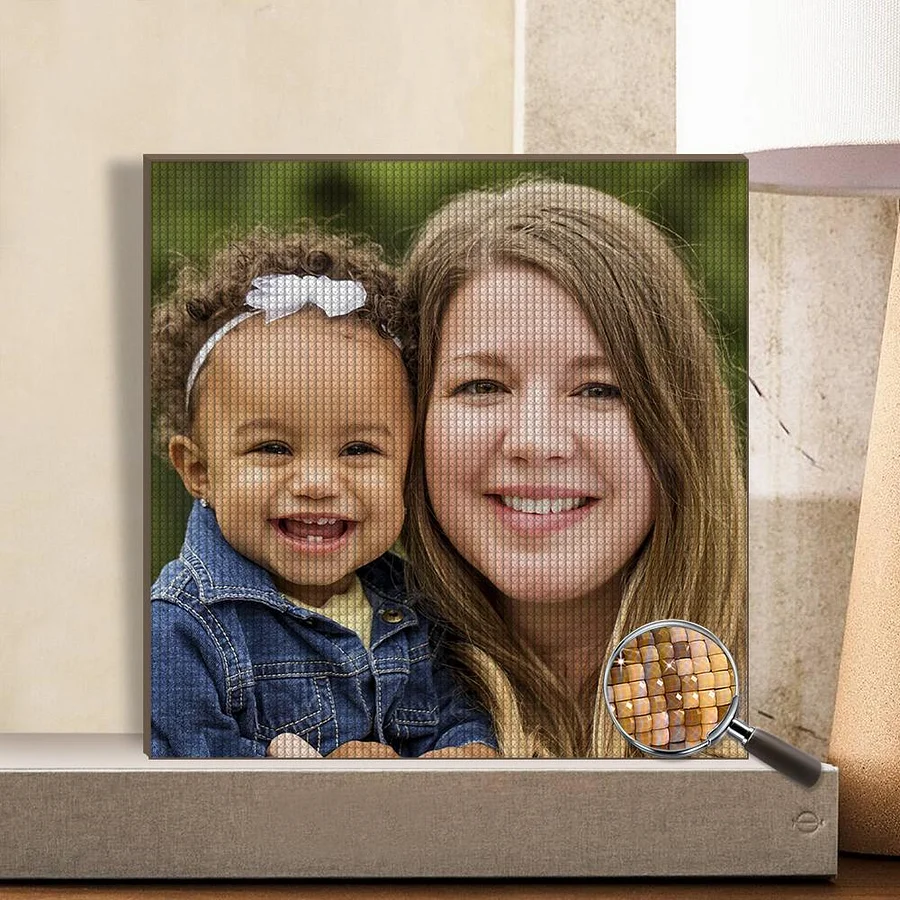 If your photo is Rectangle(Like These Type), then it is suitable for custom 30x40cm/40x50cm/50x60cm......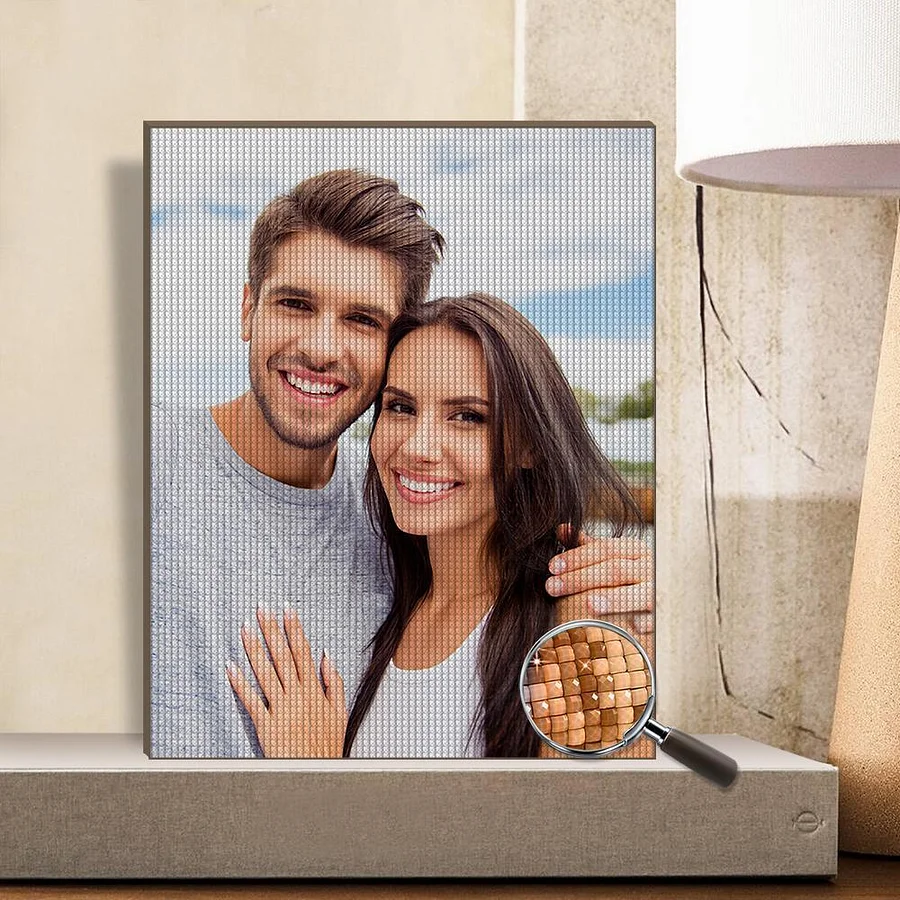 💖What Enhancements Do We Make to Your Photo?


💐BASIC CROPPING AND FRAMING--We will make sure the subject(s) of your photo are the focus of your diamond painting.

💐SHADOW AND HIGHLIGHT ENHANCEMENTS--We will make sure few details will be lost in the very dark or very bright areas of your image.

💐BRIGHTNESS AND CONTRAST ADJUSTMENTS--Our goal here is to make sure your diamond painting is bright, detailed, and full of wonderful colors.

💐OPTIMIZED COLOR CORRECTION--Sometimes, unexpected colors may turn up in your diamonds. Black areas in photos may contain shades of green or brown when converted to diamond painting. We'll do our best to keep color code your painting to retain color fidelity.
🌈What's in the package?
1 X Packing Boxes
1 X Custom Diamond Painting Canvas
1set X Diamond Painting Tools
(Contains 1x Point Drill Pen , 1x Drill Mud, 1x Tray)
1set X Drill Bags
Each diamond painting kit contains everything you need to complete the event!

You're ready to go right out of the box.No additional purchases required.
📦How long does it take to ship after placing an order?
When we receive your customized pictures, our designers will carefully adjust and design your pictures, this process will take a little time, usually, we will deliver the goods within seven days after you place your order, hope you Waiting patiently for your custom diamond painting~